Crossing the Border
Some may think crossing the border might be a little intimidating so we've put together an information page to allay the fear of the unknown and to get you ready for your trip to Canada.....
Crossing the Border Information

HEAD FOR THE BORDER with these border crossing regulations in mind!
Canada is so close and accessible, it's easy to forget it's a foreign country. And, being a foreign country, it has its share of border crossing regulations. Not to worry-crossing the border is a smooth procedure if you're able to follow directions. Scan this page before you head North, and contact Canada Customs, 1-800-461-9999, if you need more information.
ENTERING CANADA
Citizens or legal permanent residents of the United States need a drivers license and birth certificate or form of citizenship (passport) to enter Canada, but ARE required to have passports in order to re-enter the United States if 18 years or older.
To assist officers in expediting the process, especially to re-enter the United States native-born citizens MUST have a passport and should carry a birth, baptismal, or voter's certificate. Proof of residence may also be required. Naturalized U.S. citizens should carry a naturalization certificate or other evidence of citizenship. Legal, permanent residents of the United States who are not U.S. citizens are advised to carry their Alien Reg. Receipt Card (U.S. Form 1-151 or Form 1-551). Persons under 18 years of age who are not accompanied by an adult should bring a letter from a parent or guardian giving them permission to enter Canada.
ENTRY BY PRIVATE VEHICLE
The entry of vehicles and vacation trailers into Canada for touring purposes is generally a quick and routine matter. Customs permits, if required, are issues at the time of entry. Rental vehicles or trailers are also admissible, however the vehicle registration forms should be carried together with a copy of the rental agency. Visitors entering Canada with vehicles not registered to themselves should carry a letter from the owner indicating authorized use of the vehicle. Note": Guidelines for entry by private aircraft or boats are also available from Tourism Canada.
PERSONAL BAGGAGE
Visitors may bring personal baggage into Canada duty-and tax-free, provided all such items are declared to Canadian Customs on arrival and are not subject to restriction. Personal baggage may include such items as fishing tackle, boats, motors, snowmobiles, camping, golf, tennis and scuba diving gear, radios, television sets, cameras and other similar items to be used in Canada during the visit. Alcoholic beverages may be brought into Canada duty-free if visitors meet the minimum age requirement of the province or territory of entry (19 years in British Columbia, New Brunswick, Newfoundland, Northwest Territories, Nova Scotia, Ontario, Yukon and Saskatchewan; 18 years in Alberta, Manitoba and Quebec). The amount cannot exceed 1.1 litres (40 ounces) of liquors or wine, or 24 x 355 ml (12 ounce) cans or bottles of beer, ale or their equivalent. Additional quantities of alcoholic beverages, up to a maximum of nine litres (two gallons) may be imported into Canada, except Northwest Territories), upon payment of duty and taxes plus provincial fees at the port of entry. Persons 18 years of age in most jurisdictions, but 19 years in Newfoundland, New Brunswick, Nova Scotia, Ontario and British Columbia, may import 50 cigars, 200 cigarettes, and 2 lbs. of manufactured tobacco duty free. Federal duty and taxes apply to additional quantities. Subject to some restrictions, visitor may bring food with them for their own use, without Customs assessment, provided the quantity is consistent with the duration and nature of the visitor's stay. Gasoline and oil brought into Canada for consumption is dutiable. Reasonable quantities for tourist use such as gas and oil used to the normal capacity of the vehicle are granted free entry.
PLANTS AND ANIMALS
All animals, plants, vegetables, fruit and meat (and any product of these) must be declared to Canadian Customs upon entry to the country and accompanied by import documentation when required and must pass inspection.
PETS
Domestic dogs and cats may be brought into Canada provided each animal is accompanied by a licensed veterinarian certificate identifying the animal and certifying the dog or cat has been vaccinated against rabies during the preceding 36 month period. Up to two puppies or kittens under three months of age and dogs for the visually impaired may enter with their owners without certification. Further information is available on other animals.
FIREARMS
Hand guns are not allowed entry into Canada. Firearms are divided into the following three categories: · Prohibited firearms are those that are capable of firing bullets in rapid succession during one pressure of the trigger and any that have been adapted from a fife or shotgun so that its barrel measures less than 18 inches or is less then 26 inches overall in length. Restricted firearms include any designed or intended to be fired by one hand, any with a barrel less than 18.5 inches capable of firing center-fire ammunition in a semi-automatic manner and any that can be fired when reduced to a length less then 26 inches by folding or telescoping. Tourists cannot import restricted weapons. Lon guns (regular rifles and shotguns) may be imported without permit by visitors over 16 years old. All visitors must declare all firearms to Canadian Customs. Most provinces and territories have regulations concerning the transportation of firearms. Visitors should check with the province.
FIREARMS IN NATIONAL PARKS
Hunting is prohibited in Canada's national parks. Firearms cannot be carried in national parks unless unloaded and carried in a dismantled condition by separating the barrel and stock or are in a closed case, tied securely with no parts exposed.
AMMUNITION
200 rounds of ammunition for hunting purposes can be imported duty free.
FISHING AND HUNTING
Hunting is governed by federal, provincial, and territorial laws. Non-residents are required to obtain a hunting license from each province or territory in which they plan to hunt. When hunting migratory game birds, a federal migratory game bird hunting permit is also required. This permit is available at most Canadian post offices. In many of Canada's provincial parks, reserves, and adjacent areas, the entry of any type of weapon is forbidden. Further regulations can be obtained from each province. In the Northwest Territories, export permits are required to take out all unprocessed wildlife. Fishing is also governed by federal, provincial and territorial laws. Anglers must possess non-resident licenses for the provinces or territories in which they plan to fish. British Columbia also requires tidal waters sport fishing licenses. Special fishing permits are required to fish in all national parks. These permits can be obtained at any national park for a nominal fee and are valid in all national parks across Canada. No permit is required to import fishing tackle for personal use. Foreign fishing guides are not permitted to work in Canada without an employment authorization card.
RADAR DETECTION DEVICES
The possession and use of radar detection services are illegal in Manitoba, Northwest Territories, Newfoundland, Ontario, Prince Edward Island, Quebec, and Yukon. It is suggested these units be rendered inoperative and placed inside luggage when visitors are traveling through Canada. In Quebec and Ontario, it is illegal to possess these types of devices.
RETURNING TO THE STATES
It is the responsibility of travelers to satisfy U.S. customs authorities of their rights to reenter the United States, through some form of identification. Reentry can be simplified if travelers keep a list of all purchases, have sales receipts and invoices handy, and pack purchases separately for inspection.
POSTAL SERVICE
Canadian postal stamps may be used on all mail posted in Canada. Postage stamps can be purchased at post offices and automatic vending machines.
MAPS AND CHARTS
Provincial and territorial highway maps may be obtained from tourist information offices. Maps and charts are available from:
CANADA MAP OFFICE
Natural Resources Canada
615 Booth Street
Ottawa, Ontario, Canada K1A 0E9
Phone: (613) 952-7000
BE READY FOR A GOOD TIME!!!! - SEE YA SOON!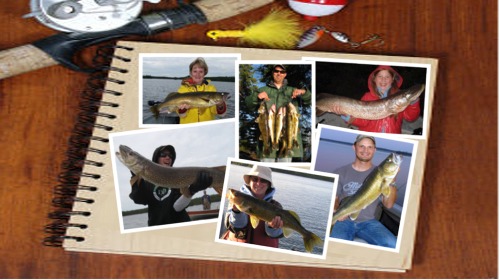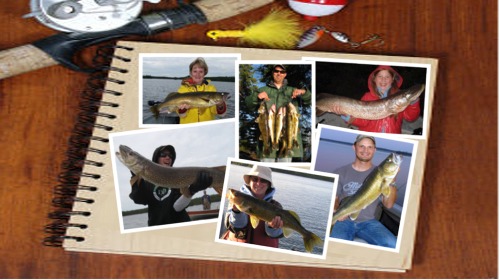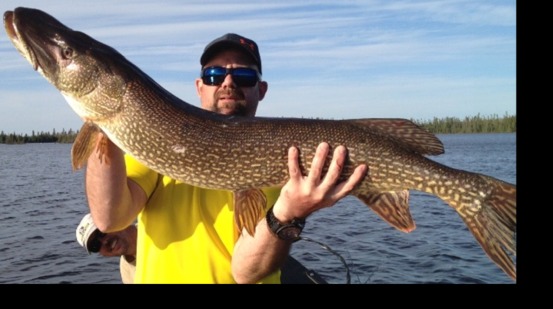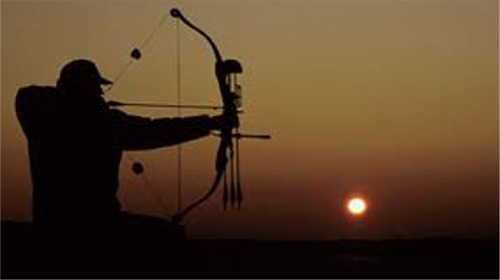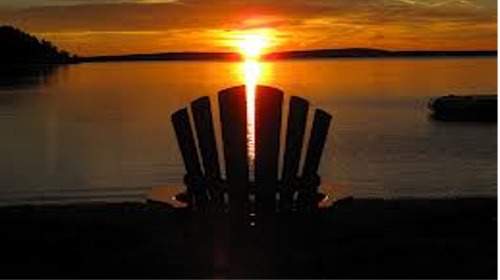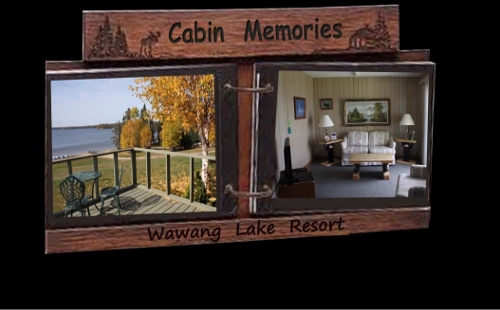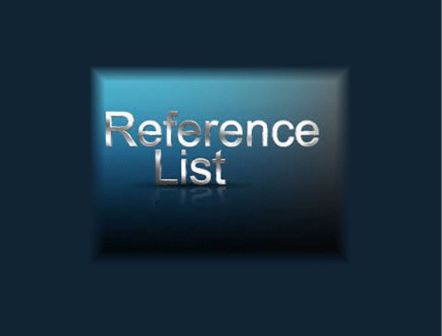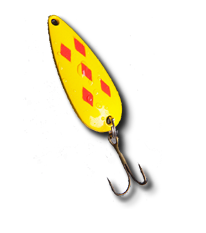 Only Resort On The Lake