Fishing
Our lake offers some of the finest fishing in all of Ontario. We are active members of OFAH an organization that documents all trophy fish caught in Ontario.


The Lake
Wawang Lake is widely known for its trophy walleye and northern pike and due to our diligence of reporting details to

we rank in the top two fishing lakes in all of Ontario. Bear in mind - Wawang Lake actually ranks #1 overall for walleye and northern pike as these are the two main species in our lake and over time have proven to co-habit well with each other. Wawang Lake does not have the threat of smallmouth bass, musky or trout take-over, therefore, the gene pool and genetics of our fish have remained strong and continue to do so today!
As an Arctic headwater for the Brightsands Provincial Waterway (canoe route) this 5,000 giant is reserved for our guests only. With over 70 miles of shoreline (long, irregular bays & islands) there is nothing else on this lake but us. Just imagine a drive to lake that offers fishing similar to or even better than a 'fly-out service'.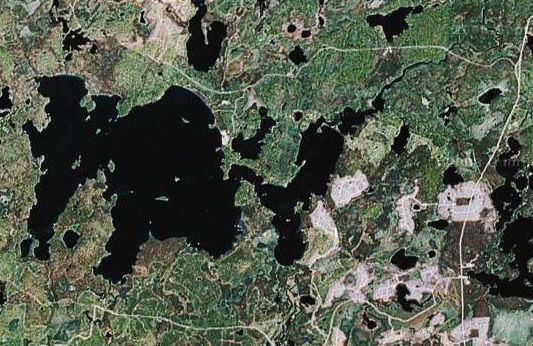 This 5,000 acre giant is reserved for our guests only
Some Important Mentions:
Marlene Leinenweaver One person that needs mentioning is Marlene Leinenweaver - New English, IA and we won't reveal her age but boy she puts many of us several younger to shame. Marlene has been visiting since 2007 and has 50 trophy fish to her credit with the aid of her husband and devout guide Keith who I must add also has his own accredited list going as well.





The WELTER GROUP In the spring of 2013 and new to Wawang Lake - the Welter group of six people fishing for northern pike experienced the remarkable action that Wawang Lake offers by catching and releasing 41 trophy pike with 11 of them over 40". In addition to the outstanding trophy fishing this also included boating totals of 100 fish per day.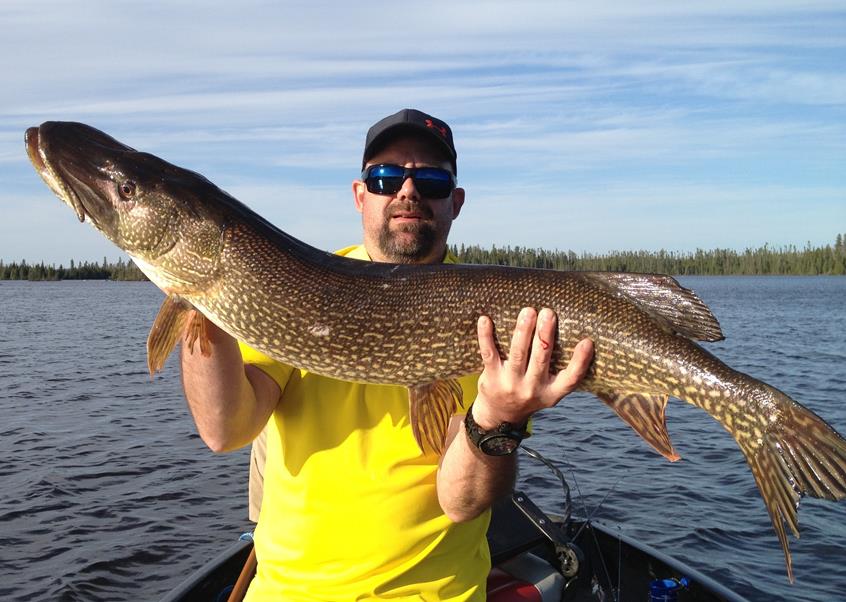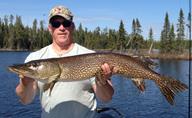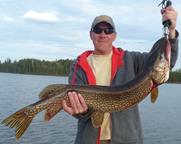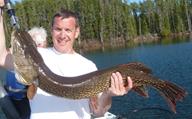 The KING GROUP During one week in July 2013 seasoned guests of Wawang Lake - the King group of six people fishing for walleye in July caught and released 57 trophy fish in addition to this trophy number they also experienced the action of Wawang Lake fishing with boating numbers at 150 walleye a day.





THE ROHL'S At the end of June 2013 long time guests Gerard & Diane - Buffalo, MN had a great time once again on Wawang Lake by experiencing the fast action fishing along with 14 trophy walleye & northern pike. Signing up early for the 'Big Bite' Fish Derby, they came back in August and in five day of fishing caught & released 20 trophy fish. Diane took 1st place with with a total of 12 trophy's and as a result was the winner of the $2500 Grand Prize.





JEREMY CAIN A few years ago, while Jeremy Cain - Illinois joined us for some September grouse & fishing he not only bagged all his birds during his 4/day stay, he also caught & released five 40"+ northern pike with the largest at 46.5"
Since 2007 Jeremy caught & released over 51 trophy fish
Doug Ringeisen Also, let's not forget Doug Ringeisen - Minnesota who is our trophy fish record holder for one person during one stay at a whopping total of 21. On his very first 4/day fishing trip to Wawang Lake he caught & released five 30"+ walleye and today has over 41 trophy fish to his credit. All were walleye 25"+ except for his one 40" northern pike.






Our list could go on and on and we'd love to mention each and every person however just know at Wawang Lake everyone is important to us and we work very hard for each and every guest so that they will have the most successful and memorable fishing experience during their visit with us!
So join us at Wawang Lake because to us
the real trophy's are YOU - our guests
Releasing trophy fish is a powerful choice and
continues to preserve lakes for our future generations.
For Informative Fishing Articles

Important Fishing Information Links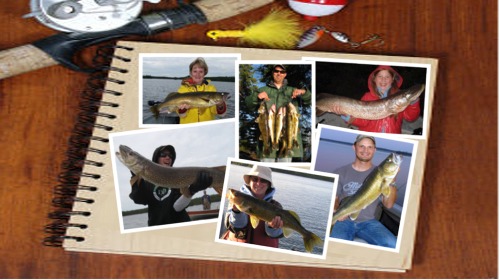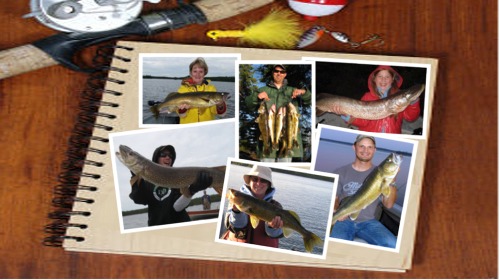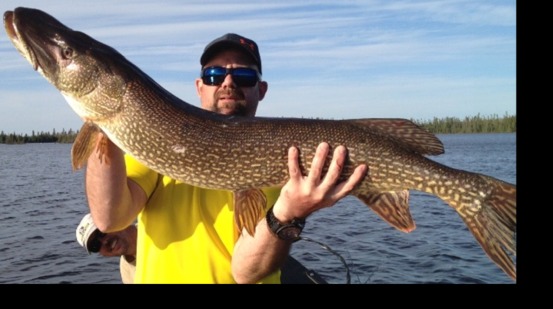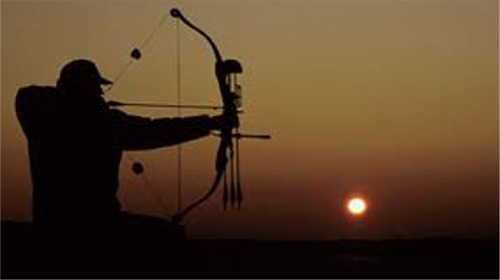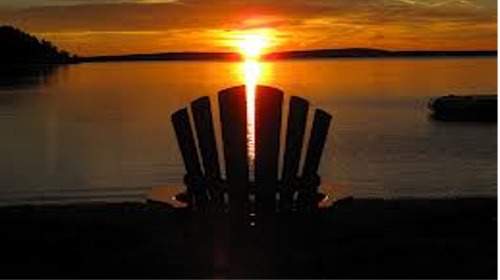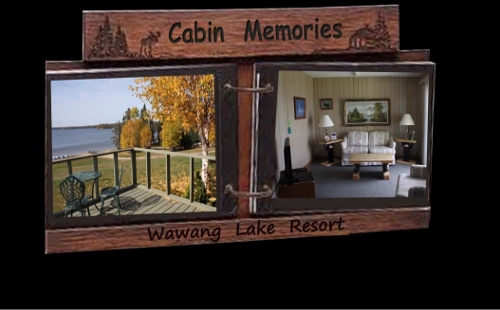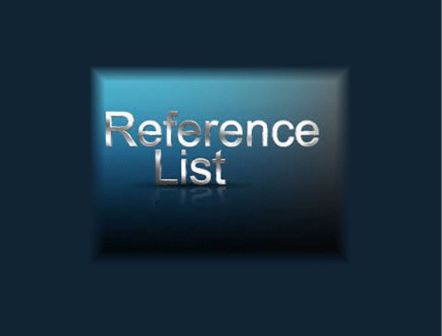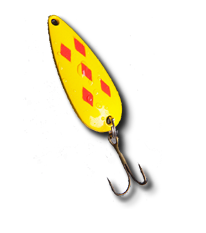 Only Resort On The Lake