Wawang Lake Resort has consistently recorded 50% of all the
northern pike over 40" for all of Ontario with

The Aggressive Water Wolf Swims Freely in Wawang Lake.....




The WELTER Group's Sensational Northern Pike Week

Their aim and objective - GET NORTHERN PIKE - & boy did they! During their very first spring fishing trip to Wawang Lake this group of six totaled 41 trophy northern pike. Included with these numbers are the 100+ fish they caught per day. The Welter group was caught off guard at just how exceptional the PIKE fishing is at Wawang Lake!


Northern Pike with a demeanor unmatched, are one of the most aggressive and hardest fighting freshwater game fish. Pike are abundant in Wawang Lake and many guests have caught the fish of their dreams here as our lake leads with these 40"+ monsters!
The Ontario record Northern Pike weighed 42.12 pounds! Wawang Lake's record is 38 1/2 pounds - well over 50 inches.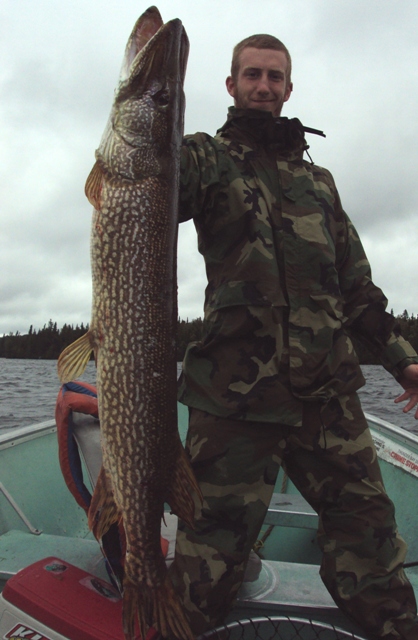 Most pike average 6- 10 pounds, and, many trophy pike in the 40"+ or 20+ lb plus class are caught each season. We've had groups of up to 8 people or more all catch a 40"+ northern during the week of their stay.

Early season pike are found near their spawning grounds in shallow weedy bays close to creeks and rivers. Northern summer and fall habitat consists of weed lines, points and humps. Generally early spring and late fall produce the largest fish, however on Wawang Lake the large northern are caught all season long, and since 2008 Wawang Lake has ranked #1 northern pike 40"+ northern pike trophy lake in Ontario. Casting or trolling over weed beds and along weed lines is a popular method to catch these aggressive monsters.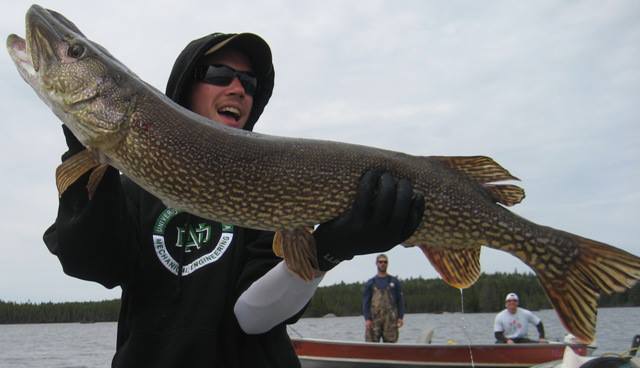 WHAT TO USE
Think BIG and think bright colors when fishing for these jaw snapping predators. Your tackle should include a wide range of artificial lures including:
Tandem spinner baits in the 3/8 to 1 ounce size with gold, silver or orange blades matched with white or florescent skirts.

Larger spoons, including the five of diamonds and red/white Daredevil are a Canadian tradition. Include a bronze spoon with an orange stripe.

Inline spinners such as the Mepp's Musky Killer.

Imitation minnow lures such as Rapala Husky Jerks and Storm Thunder Stick.

Rat-L-Traps in larger sizes, emphasis on red, blue, silver and gold.

Large jigs 3/8 - 3/4 oz tipped with 4-6 inch twister tails.

Keep in mind that the most preferred colors for pike in Wawang Lake are 'firetiger and perch'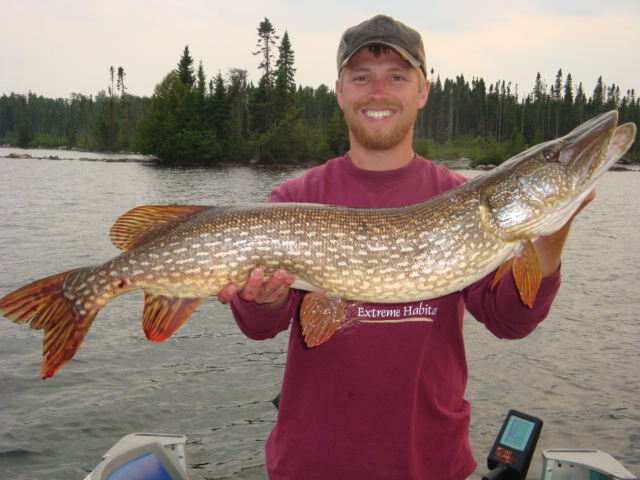 A good rod and reel combination to pursue lunker gators with is a 6 - 7 ft medium heavy action rod with a bait casting reel spooled with 20- 40 lb test line. Braided line such as Power Pro is an excellent choice with a 6 - 12" leader attaching your lure. Under most conditions, Northern will eagerly attack just about every kind of live and artificial bait presented to them.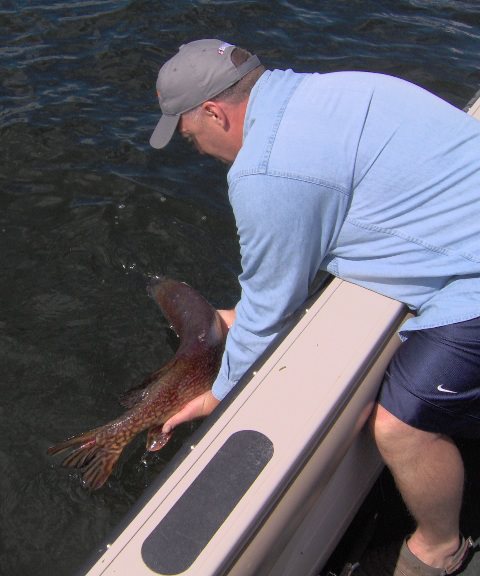 NOTE: Many anglers prefer to use spinning reels and rod combination, which is fine and any huge pike have unintentionally been caught while jigging for walleye using lighter equipment. It is suggested to use at least a 14 lb test line with wire leader if this is the case.
Guide's Choice Lures:
Pike Trolling Lures:
J-ll Jointed Rapalas - J-13 Deeper Jointed Rapalas - Ziggy Lures - Willy Lures
Wiley Lures - Believers - Swimwizz - Large Mepps Bucktail Spinners
Lucky Strike Wooden Muskie Plugs - Heddon Muskie Plugs
Pike Casting Lures:
Dardevle Spoons - Williams Weedless Pike Spoon - Tinsel Tail Spinner - Large Bass Spinner Baits - Crank Baits - Jerk Baits - Suick - Large Mepps Bucktails Spinners Rattle Baits
Pike Flies:
Rabbit Strip Pike Bunny - Dahlberg Diver - Red & White Pike Fly
Top Water:
Heddon Spook - Jitter Bugs
& Finally Our Most Successful Lure:
Joe Bucher's
6"- 10" Swimming Joe
Color: Perch, Walleye, Fire tiger or Shiner
Joe Bucher's 4-5" Swimming Charlie
Color: Perch or Walleye
(minimum 25 lb test line, medium action rod & titanium leaders)



NOTE: Releasing trophy fish is a powerful choice and continues
to preserve lakes for your future generations.

For Informative Fishing Articles:

Ontario has a slot size limit of 27.5 - 35.4 inches, but
pike in this length in Wawang Lake must be released.
However, our lake policy is no fish over 27.5" are to be taken out of the lake
preserving the integrity of the lake and the gene pool as well.
IN OUR AREA: Northern Pike fishing season is open year round
except for one day - December 31st it is closed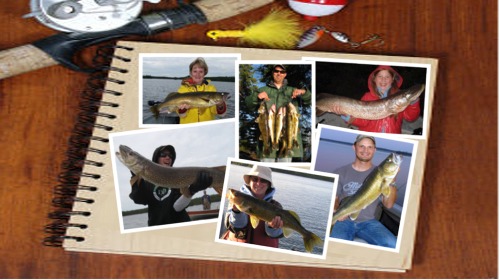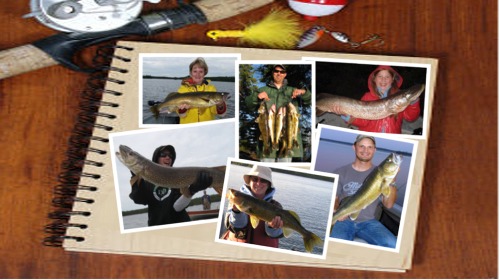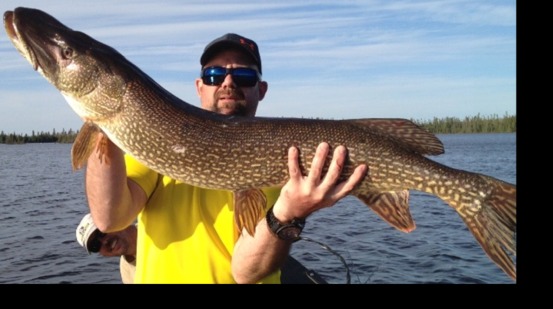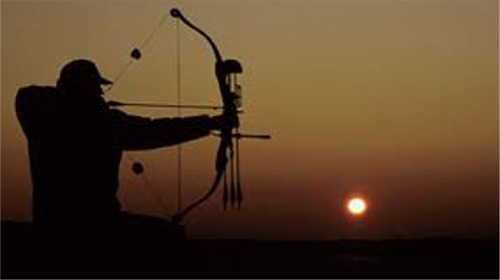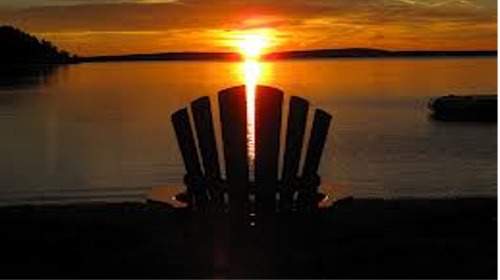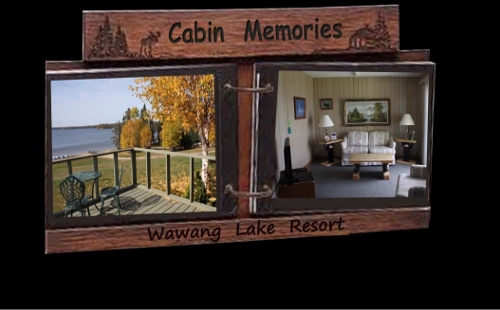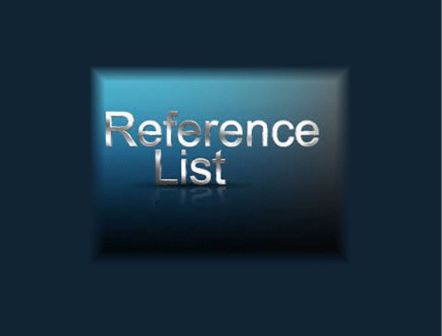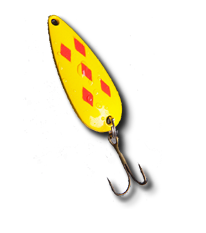 Only Resort On The Lake