We are the closest roofed accommodations and conveniently located on the east side of WMU 15A and only six (6) miles west of WMU 15B. Our hunters have been productive hunting both of these two outstanding areas.
Resident Moose Hunting at Wawang Lake
Deeply imbedded in the Canadian Boreal Forest we offer the very finest in Moose habitat for our hunters. Look no farther than Wawang Lake for accommodations for your next BIG game hunt!
If your looking for a great hunting area that has a high population of moose then look no farther than Wawang Lake Resort as we're in the middle of the best moose hunting area in all of NW Ontario.
At Wawang Lake we offer comfortable accommodations to Resident Ontario Moose Hunters only. Presently we don't have any tags available and unable to take any non-resident hunters during the Moose Hunt season.
Things Moose Hunters Should Consider
Crossbows
• Draw length must be al least (11.8 in.)
• Draw weight must be at least (119 lbs.)
• Bolt head must be at least (0.9 in.) at the widest point, and there must be at least two cutting edges of straight, sharp, un-serrated, barbless steel.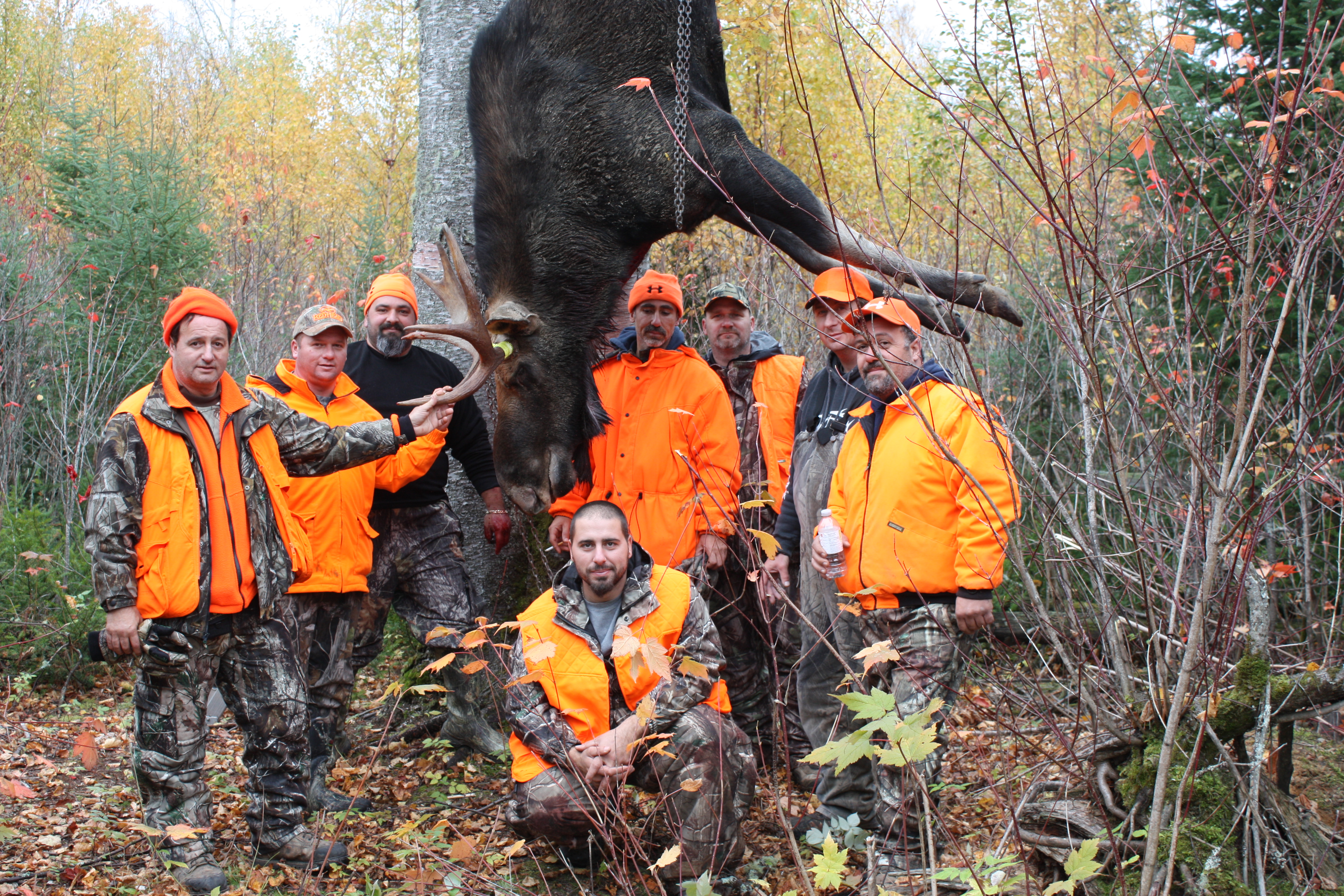 Longbows
• Draw weight must be at least (48.5 lbs.) at draw length of (27.6 in.) or less.
• Arrow length must be at least (23.6 in.).
• Broad head must be at least (0.9 in.) at the widest point, and there must be at
least two cutting edges of straight, sharp, un-serrated, barbless steel.
Rifle
We suggest using at the minimum one of the following:
300 Magnum

30-06

7MM Magnum with bullet weights in the 180 grain range
A rim-fire rifle, a shotgun smaller than 20 gauge when loaded with shot, or any shotgun loaded with shot smaller than SG or No. 1 buck cannot be used for hunting Moose.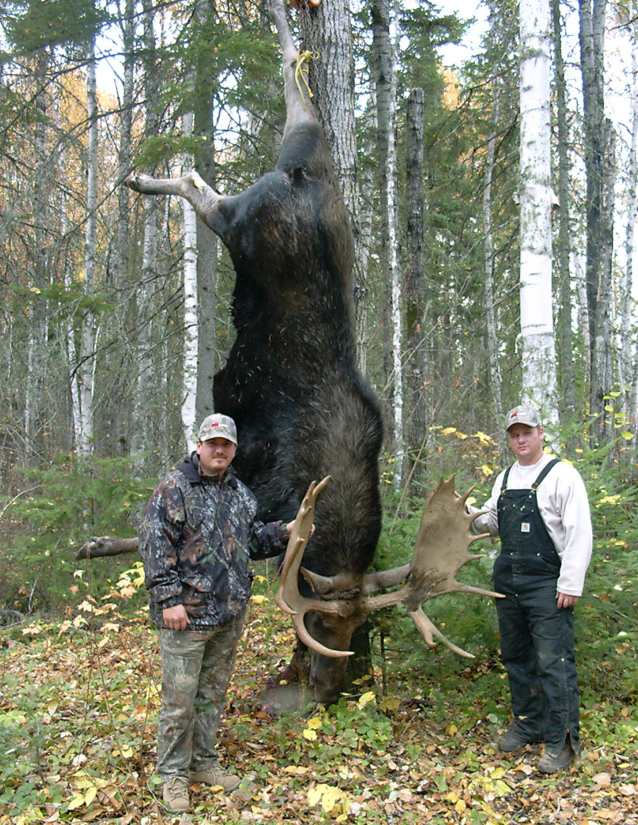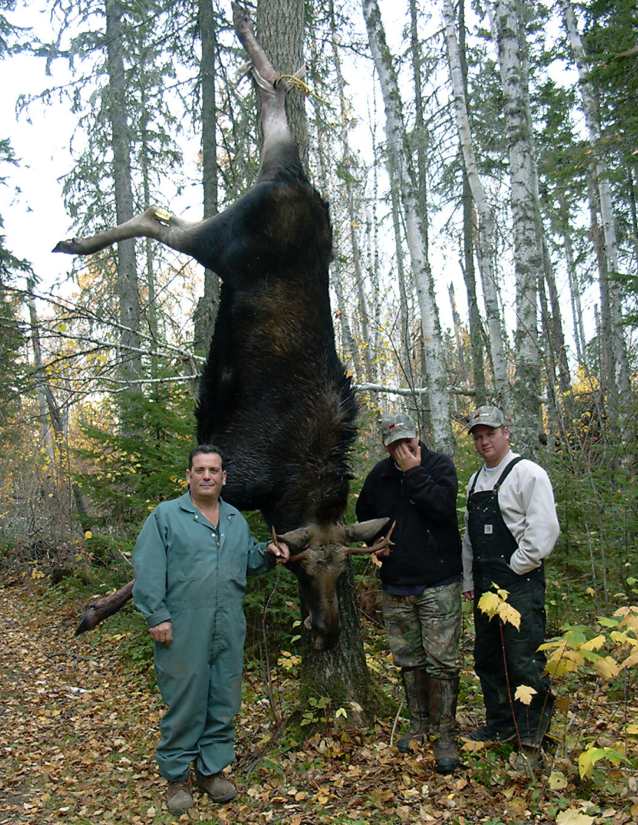 Clothing requirements: During the rifle season hunts, a minimum of 400 square inches of uninterrupted Hunter Orange must be worn at all times. Camouflage or open mesh orange does not meet these requirements. An orange jacket or vest as well as an orange hat do meet these requirements.

Hunters should have a compass or hand held G.P.S., as well as a good pair of binoculars, thermos, flashlight, lighter, warm clothing, good quality rain gear, waterproof insulated boots, gloves/mitts, long underwear. Two-way portable radios are also recommended. Fall hunting weather can be warm & dry to cold, wet and snowy within a few hours; so it is best to be prepared for all variables.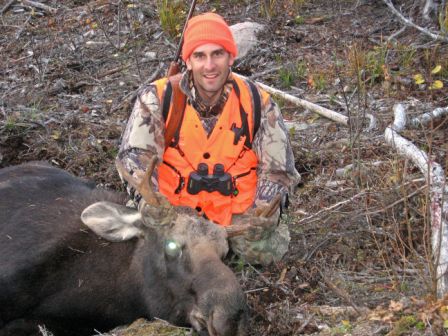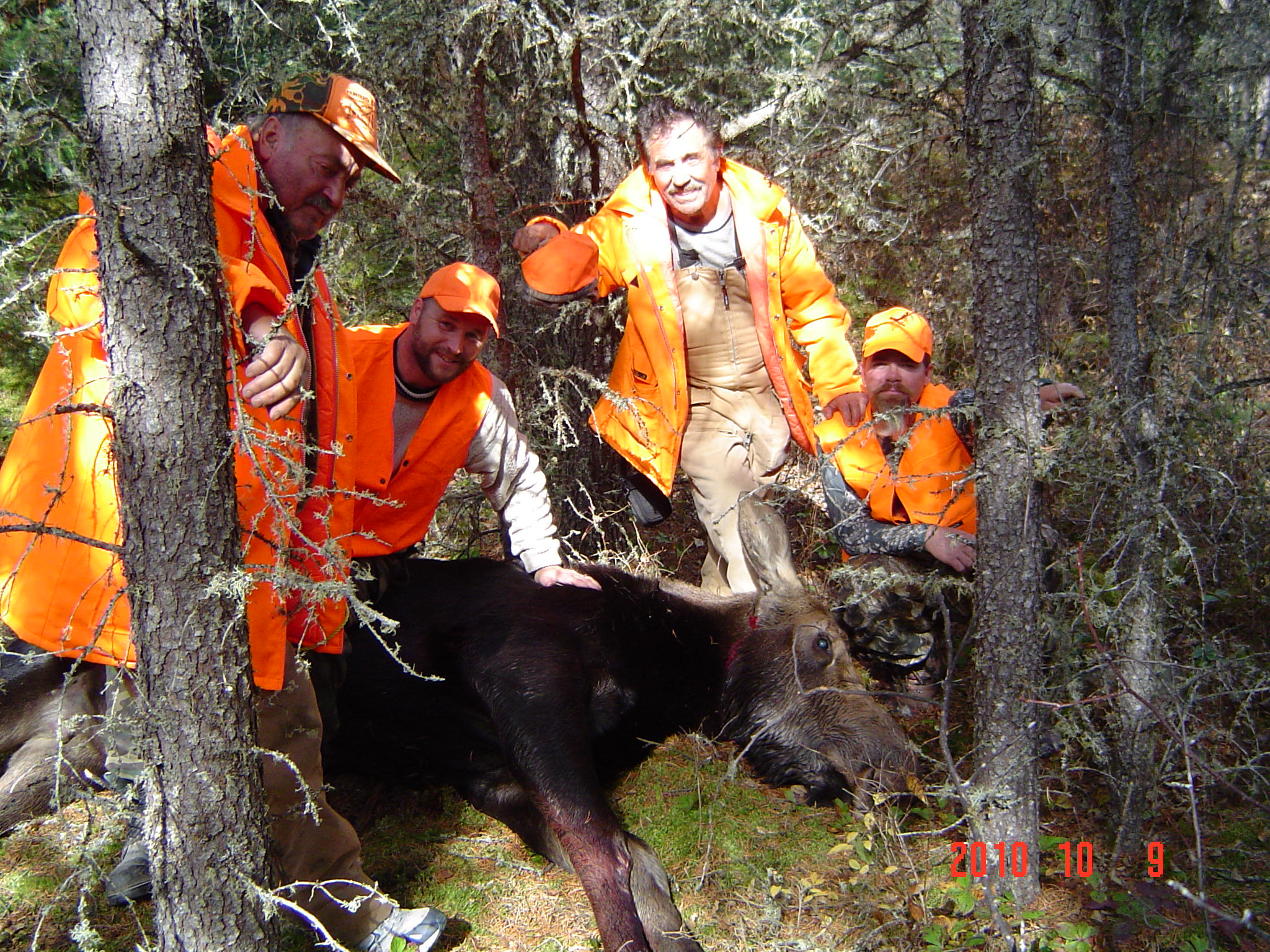 We trust that this information will prove to be useful in planning your next Big Game Hunt in beautiful, exciting NW Ontario. We invite you to enjoy our 'True Wilderness Hospitality' while participating in a remote hunting experience.
What To Bring
Because our rates are reduced at this time of the year and also since we're getting the lodge ready to close up it will be necessary for hunters to bring along the following:
Cooking & eating utensils
Bedding & towels
Dvd player (32" flat screen TV's are included in each cabin)
Music, DVDs or digital movies
Bring toilet paper, garbage bags, dish soap, dish towels & cloths
NOTE: Check in: NOON (do not arrive earlier). No check ins after 8:00 pm
Departure: 10:00 am
EXTRA DAYS: Will be charged at the beginning of your stay
REFUNDS: There is no refund for early departures & charges apply for all days reserved.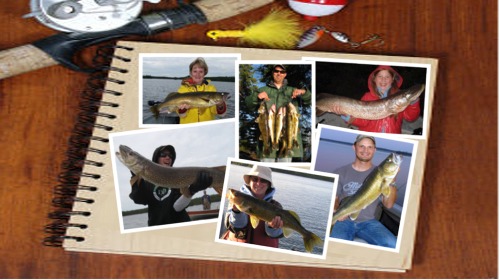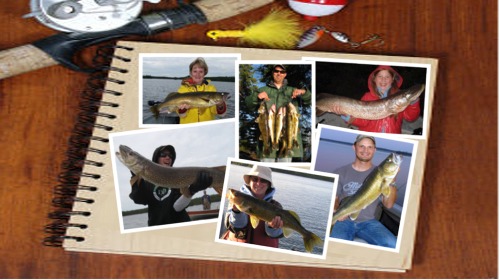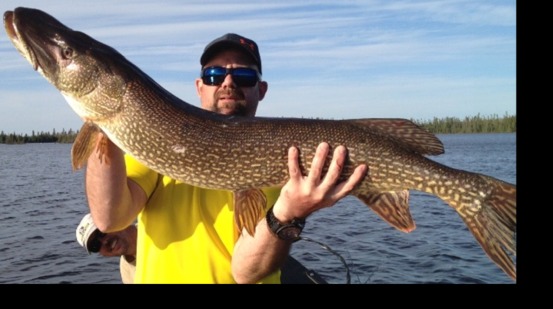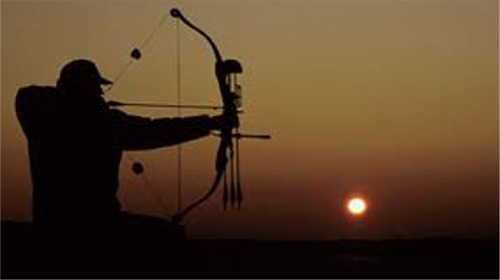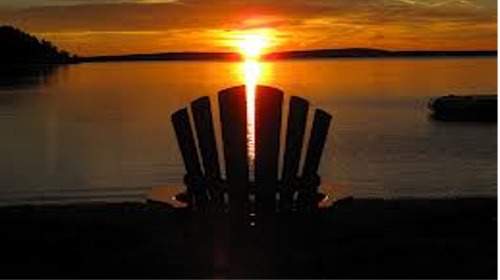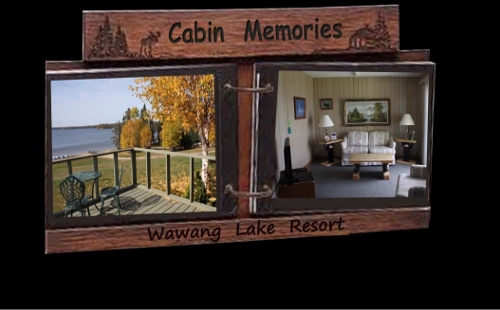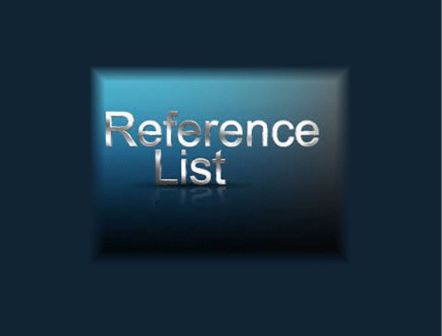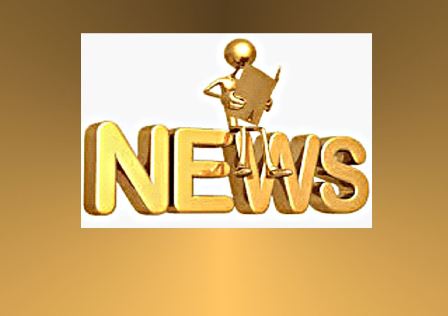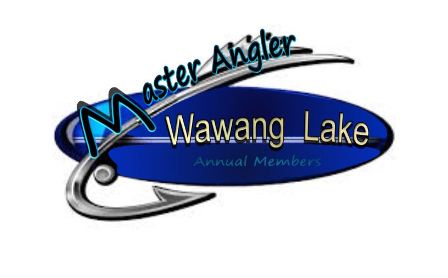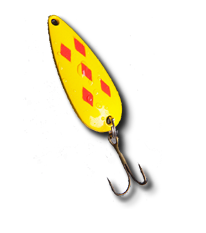 Only Resort On The Lake